Are you in the process of buying a new home? Don't forget that Asbestos testing is important. Many older homes, like the ones built before the 1980s, may still contain asbestos materials and can pose a risk to the health of the family living inside of the home. Hitech Environmental is here to educate real estate agents on why they need an asbestos testing service.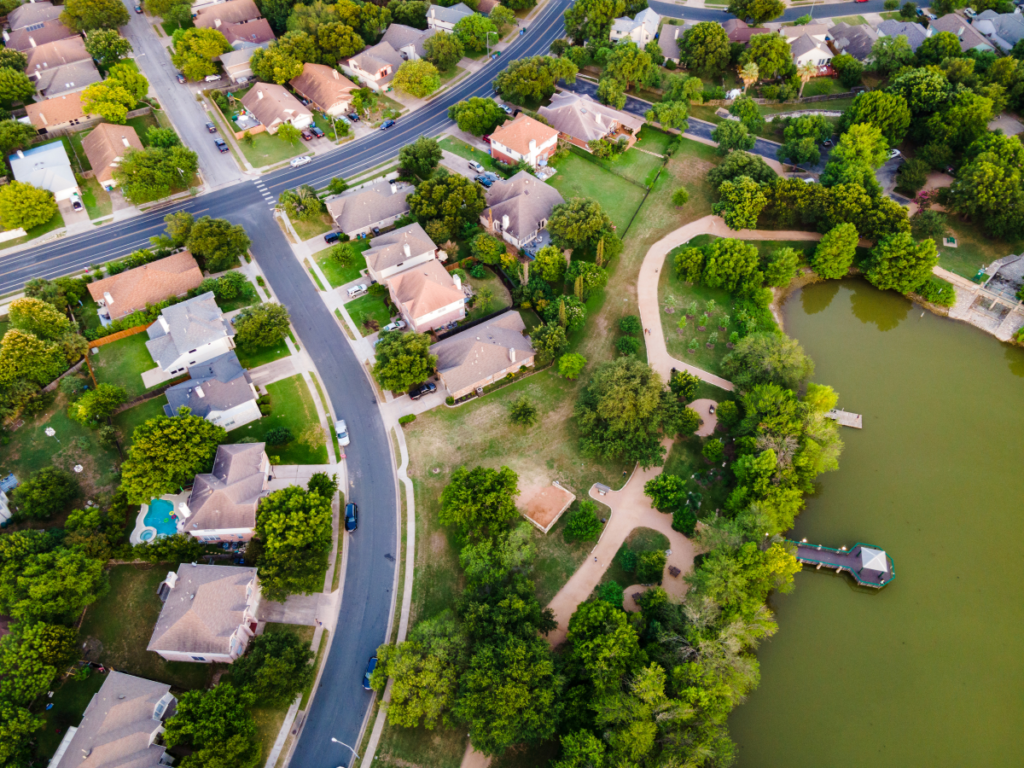 Unfortunately, millions of homes across America still have asbestos that's gone unnoticed. To make matters worse, The Mesothelioma Center at Asbestos.com States, "Only 7% of Americans have had their homes tested for asbestos, and 27% have no idea if their homes have ever been tested".
If you are a real estate agent, then you need to make sure that you have reliable Asbestos Testing services.
Looking to Test for Asbestos Before Buying a New Home?
During the home-buying process, quite a few tests and inspections occur. For the future homeowner, It can be a very busy time with tons of paperwork and information. Real estate agents should remind homeowners why having an asbestos inspection done on older homes is necessary.
When buying a home, homeowners want to be sure that they know about any asbestos present. That way they can get it removed before moving in.
Asbestos can be in a handful of different materials such as several types of insulation, popcorn ceilings, floor tiles, and more. For more information on where asbestos can be found check out our blog discussing the Top 10 Places, You Might Find Asbestos.
Real estate agents need a trusted and reliable asbestos testing service, but why? We have written an educational blog that discusses 5 reasons why real estate agents need an asbestos testing service.
Why Asbestos Testing Is Important Before Buying A New Home
There are a ton of reasons that asbestos testing before signing your contract is important, and we've outlined some of the most important in the section below. Make sure you understand the importance of testing for asbestos in the properties you show to clients.
1. Does Insurance Cover Asbestos Removal?
Unfortunately in most cases insurance does not cover the cost of asbestos removal in New York if found. Home insurance policies may contain an exclusion for pollution in their contract. This includes things like chemical spills and asbestos.
Before closing on a new home be sure to add an asbestos testing service to your home inspection.
A New York real estate agent with an asbestos testing service could recommend a direct local asbestos service company to their client, like Hitech Environmental. This could save the client thousands of dollars, and avoid major health risks.
2. Asbestos Can Affect A Real Estate Agent's Reputation
Most real estate agents understand what asbestos is and where its commonly found. Asbestos is a serious health risk that real estate agents & home buyers take very seriously.
Real estate agents rely on reputation and word of mouth for selling homes and receiving clients. A good reputation is built in many ways. Transparency and recommendations regarding asbestos are one of those ways.
If asbestos is already existing in a home that a prospective buyer is interested in, a real estate agent should bring it up early on in the buying process. This gives the buyer the chance to negotiate and ask for a lower price or perhaps a credit to go towards the cost of removal.
If a real estate agent doesn't do this they risk losing the transaction later on and perhaps obtaining a poor reputation.
Federal law does not require homeowners to disclose if they have asbestos in their homes. On the state or local level, homeowners may be required to disclose that information. It's best to check with local and state authorities to determine if the disclosure is needed.
Real estate agents can make the lives of their clients a little bit easier and more manageable. How? you may ask. Well by providing contact information to a reliable and trustworthy New York asbestos removal company such as Hitech Environmental. This helps build a good reputation for real estate agents.
3. Local NYC Asbestos Testing Services Creates Trust
Most people purchase or sell a home at least once in their lifetime. This is why the relationship between a relator and their client is crucial.
Transparency about asbestos creates trust and confidence between clients and real estate agents. It also demonstrates expertise in selling and showcases a realtor's attention.
Happy clients are what make your business happy. Strengthening your reputation is a key to success. One bad review can send a prospective client to a competitor.
4. Get A At Home Asbestos Testing Or Hire A Professional Service
We can't stress it enough when a relator is working with someone who's purchasing a home or commercial building, hire a reliable asbestos testing service company to do the job. Whether this is an at-home asbestos testing kit or an asbestos abatement company.
The New York asbestos abatement company you choose to work with as a real estate agent should have trained and licensed technicians who have passed background checks, are trained in state and federal removal guidelines, and have a track record of success.
One company you can trust in the New York area is Hitech Environmental. Our technicians have worked in a New York asbestos removal service for a decade, and we're trained and certified with OSHA, the NY Department of Public Health, and the Environmental Protection Agency.
We offer reliable and fast at-home asbestos testing kits in New York, which allows you to get results in less than half the time of a traditional asbestos inspection. Check out our simple step-by-step guide to make the journey to an asbestos-free environment easier.
5. Asbestos Inspection, Testing, and Removal Partner
Create a strategic partnership with Hitech Environmental. New York Professionals like us can work with real estate agencies to provide evaluations and removals if needed.
Do Real Estate Agents Work With us?
Real estate agents work with Hitech Environmental because of their fast, knowledgeable, and reliable service. We are proud to say that they don't have any reviews that are under five stars.
Working with Hitech Environmental means working with New York's best asbestos abatement company. They are the leading consultants and contractors in Brooklyn, NY for asbestos and mold.
Real estate agents have peace of mind knowing Hitech Environmental has trained and licensed asbestos technicians. They have undergone background checks and are trained in state and federal removal guidelines.
Hitech Environmental has demonstrated a track record of success that can be seen through our testimonials and reports on some of our featured project files. We continue to build great relationships with real estate agents and they continue to work with us.
Why the Best Asbestos Abatement Partner for Realtors, is Hitech Environmental
As realtors know, working with someone you trust is important. Hitech Environmental wants to be your real estate agency's trusted asbestos abatement company.
Hitech Environmental stays committed to maintaining the highest levels of education and certification. We always adhere strictly to industry, government, and safety standards. This will provide peace of mind to relators and their clients. Hitech Environmental
We are a leader in the New York area and come with a history of dedication. For nearly three decades, our family-owned company has been providing New York area asbestos removal to outlying locations.
We hope our guide on the 5 reasons realtors need asbestos testing services has been helpful. If the home you're selling has asbestos or you would like more information on how our abatement professionals can help your real estate agency, contact Hitech Environmental today!